Bob, a Broker / Realtor® has been active in real estate since 1996 and has become an expert in all facets of residential real estate.  He has worked for several builders and has been the leading sales person for 2 of the 3 largest builders in Allen County.  He has helped hundreds of families build their dream home while also focusing on clients who have a home to sell or are looking for an existing home. Bob believes a strong work ethic along with his ability to communicate effectively and interpersonal skills have been key components to his success in real estate.

Ryan is also a Broker / Realtor® and has been selling real estate since 2004, specializing in listing homes, new construction, 1st time buyers, HUD homes, and investment properties.  His excellent communication skills are a great asset as communication is an intricate part of The Blythe Team's overall success. 

Deb has been active in real estate since 2001 and oversees marketing, client care, and administrative duties for The Blythe Team.  She is currently a licensed Broker in referral status.

ABOUT US

The Blythe Team has a different philosophy then most real estate individuals, teams or groups.  We work by referral.  It's our belief the best way to serve our clients is to be there for them in all aspects of owning a home.  Whether you have questions regarding refinancing, need a contractor, or want to evaluate remodeling your current home or purchasing a new home, we are there to help.  We keep in contact with our past clients on a regular basis and give updates on market conditions, new trends and all kinds of other information pertinent to home ownership.  While other agents are out chasing their next transaction and marketing to find new clients, we focus on serving our past client.  In return, we hope that they will refer their families, friends and coworkers to us.  We spend our time helping all our clients and they help build our business.    

The Blythe Team motto is "Exceptional Customer Service Is Our Standard"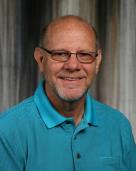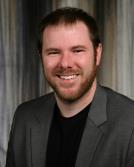 About North Eastern Group Realty

North Eastern Group Realty is an outgrowth of The North Eastern Group, a local development company led by Joe Zehr that has been developing communities for over 50 years. We have developed hundreds of communities with over 18,000 home sites on over 8,000 acres. North Eastern Group communities  have been  selected 26 times as Home Builders Association Parade of Homes sites, including Blackhawk, Arlington Park, The Village of Buckingham, Lincoln Village, Windmill Ridge, Whispering Meadows, Chandlers Landing, Rock Creek, La Cabreah, The Forest at Foxwood and Azbury Woods.

In mid 2008, North Eastern Group Realty opened its doors with the mission to create a world class facility and recruit the highest quality Fort Wayne REALTORS®, continuing the reputation for integrity and excellence that began with the development company. Our offices are located in La Cabreah off Dupont Road.

This elite group of agents sells in excess of 250% more volume than the average Fort Wayne REALTOR®. In addition, our average selling price is $24,000 above  average , our List Price/Sales Price ratio is 1.5% higher than average, and our average days on market are less than the local average, thus reinforcing the quality of our agents.